Samsung Electronics to exhibit semiconductor solutions tailored for nearly every automotive function;
Samsung Display to feature enhanced safety and innovative features of OLED displays;
Samsung SDI to present next-generation EV battery products
Samsung Electronics, Samsung Display and Samsung SDI today jointly announced their collaborative presence at the highly anticipated IAA MOBILITY1 2023 event, scheduled for Sept. 5-10 in Munich, Germany. In a united effort, the three Samsung affiliates will showcase a holistic range of automotive solutions set to redefine the landscape of connected mobility and captivate consumers and enterprises from around the globe.


Samsung Electronics: Revolutionizing the Road Ahead
Aligning automotive innovations from all of its semiconductor business units for the first time, Samsung Electronics underscores the symbiotic potential among its diverse offerings across memory, system LSI, foundry and LED technologies. This unification solidifies Samsung's leading position as an all-encompassing mobility solutions provider.
"IAA MOBILITY 2023 serves as an unparalleled platform for us to demonstrate the collective strength and commitment of our individual businesses, built to revolutionize the automotive industry through our expansive suite of semiconductor technologies," said Dermot Ryan, President of Device Solutions Europe, Samsung Electronics. "Our shared vision is to collaboratively craft safer, more sustainable and profoundly interconnected automotive experiences for customers and communities worldwide."


Pioneering Memory Advancements for Future Mobility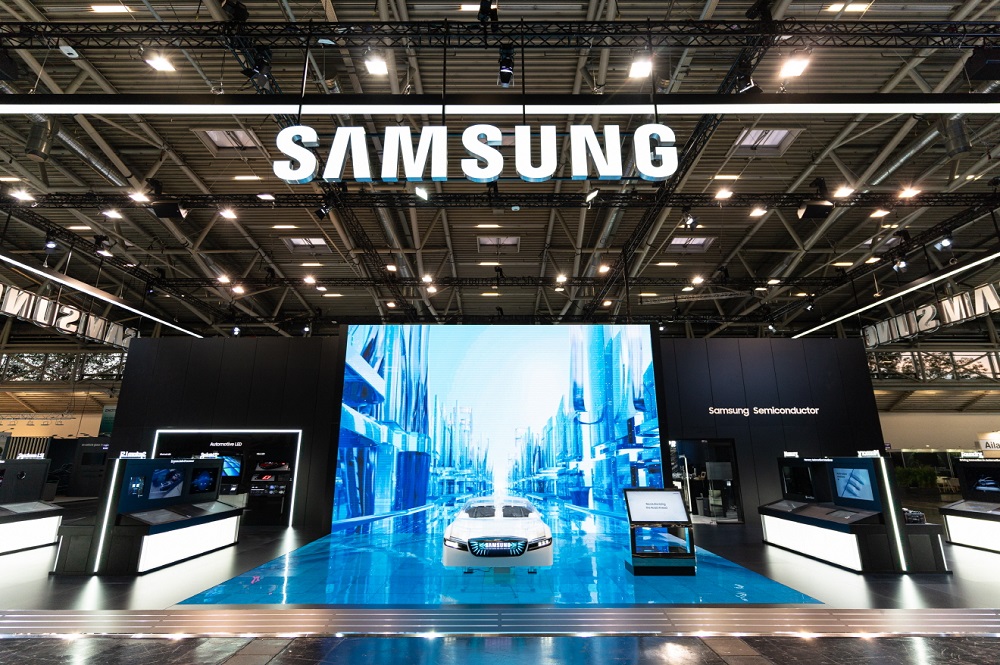 With future vehicles demanding advanced computing and storage capabilities, Samsung's proven memory technologies emerge as a mainstay in accelerating data-driven mobility. At IAA MOBILITY 2023, Samsung will highlight its full lineup of memory solutions finely tuned for forthcoming automotive applications. These include LPDDR5X,2 GDDR7,3 AutoSSD and UFS 3.14 products that offer high-performance and high-capacity in areas such as infotainment and advanced driver-assistance systems (ADAS) — all with certified auto-grade reliability. Building upon its robust automotive portfolio and extensive ecosystem partnerships, Samsung aims to become the largest automotive memory provider by 2025, empowering global customers to achieve fully connected mobility experiences.


Elevating the In-Car Experience With System LSI Innovations
As the automotive landscape shifts toward electrification and digitalization, in-car entertainment and safety ascend as defining attributes of next-generation vehicles. During IAA MOBILITY 2023, Samsung will present a tailored processor and sensor portfolio designed to address these evolving demands. Samsung's Exynos Auto V920 processor, optimized for premium in-vehicle infotainment (IVI) systems, enables smooth playback of graphics-rich videos and games on multiple displays. Meanwhile, Samsung's ISOCELL Auto sensors provide an exhaustive 360-degree car vision from front- (ISOCELL Auto 1H1) to rear- and surround-views (ISOCELL Auto 4AC), ensuring safety for both drivers and passengers. Extending safety features to the car interior, Samsung will demonstrate in-cabin sensor technologies primed for driver and occupant monitoring systems, capable of detecting and alerting potentially unsafe driver conditions like drowsiness, fatigue and distraction.